United Way Fox Cities is keenly interested in building the future with youth. Their energy and insights help drive the process so that the decisions and actions of our United Way have the greatest possible positive impacts. The future we build is for everyone.
MISSION STATEMENT
We are an organized voice for the youth of our community helping young people make a positive impact by promoting the objectives of United Way Fox Cities and creating a spirit of community service.
WHAT IT TAKES TO BE A YOUTH BOARD MEMBER
Youth Board Members are sophomore through senior high school students from the Fox Cities who are interested in becoming more involved and engaged in their school and community. Youth Board members attend bi-monthly meetings, participate in volunteer projects, distribute grant funding to help youth-focused organizations, and help plan and run the empowering Teen Symposium event. Interested in applying for the Youth Board? Please scroll down for even more information!
VOLUNTEER PROJECTS
Youth Board Members participate in community volunteer projects with organizations in our own community! Many members get to learn more about United Way Fox Cities and partnering agencies.

 Examples of community volunteer projects:
Decorate St Joe's Food Program
Freaky 5K
Collection for Coats for Kids
Plan events for Best Friends Neenah/Menasha
Help at the Community Christmas Event at the Bergstrom-Mahler Museum
Ring bells for the Salvation Army

MEETING INFORMATION
The United Way Fox Cities Youth Board meets monthly on rotating Mondays in the evening.
Meetings are held at the United Way office: 1455 Midway Road, Menasha, WI 54952, 920-954-7210
---
Now Accepting Applications/Nominations:
United Way Fox Cities Youth Board
Deadline: Applications are accepted on a continuous basis.
Application: Apply online
Details: Youth Board members are high school students who are interested in becoming more involved in their school and community. Through participation on the board, students learn about many different organizations that exist with the help of the United Way Fox Cities. Youth Board members bring information back to their school peers and community organizations that they learn through the various volunteer and grant opportunities for youth.
New and returning Youth Board members must complete a Youth Board Application, which requires a parent signature for anyone under the age of 18. Interested students should thoroughly answer each question and bring or mail the application to the United Way Fox Cities office.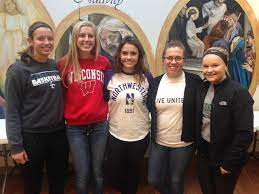 For more than 25 years, United Way Fox Cities has guided a Youth Board that functions as an advisory committee to the adult board of directors. Sophomore, Junior, and Senior high school students from our Fox Cities area participate in volunteer projects, agency site visits, and grant funding opportunities for youth-organized projects. 
Youth Board members also help plan and implement a Teen Symposium event for Freshman High School Students. Each year in early February, 300 ninth graders from area high schools participate in a day of activities to help build, develop, and reinforce leadership skills. These young citizens experience a day of leadership activities and guest speakers. Youth Board members have the opportunity to help plan and run this annual leadership-building event. Please visit the Teen Symposium page for more details and information!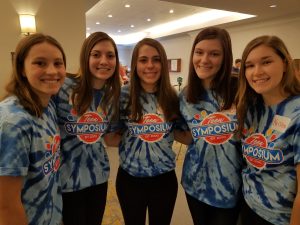 ANY QUESTIONS? Please contact Community Engagement for more information.
---
Grant Funding Opportunities for Youth-Focused Organizations
Twice a year, United Way Fox Cities Youth Board evaluates grant applications submitted by local youth-focused organizations. Once grant applications are submitted, all organizations are requested to make a brief presentation of their program to the Youth Board. These presentations take place at the regularly scheduled Youth Board meetings. There is a maximum of $500 awarded per youth organization and applications can be picked up at the United Way Fox Cities office or printed online. 
The Fall Grant Application is now closed. Please check back in spring for the Spring Application!
Who Decides How the Money is Distributed?
The Youth Board members do!
Youth Board members take into consideration the following factors for each program to arrive at the final funding recommendations:
Program and fiscal management
Program community impact
Need for the program.
Quality and accuracy of the application
Program presentation
Level of youth involvement in planning and implementation of the program
Based on these criteria, Youth Board leaders present the funding recommendations to the United Way Fox Cities Board of Directors. After the Board of Directors approves the recommendations, applicants are notified and grants are distributed.