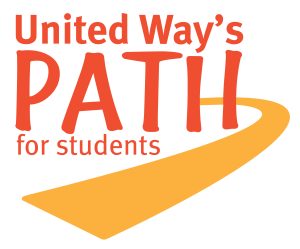 What is United Way's PATH for Students?
United Way's PATH (Providing Access to Healing) for Students is a school-based program designed to improve access to mental health services for children and youth who are unable to obtain care elsewhere in the community.
PATH was created in 2008 by United Way's Promoting Health, Healing and Crisis Intervention Impact Area in response to the growing need for mental health services. PATH was originally started as a pilot project in the Menasha Joint School District, offering services to elementary, middle, and high school students experiencing barriers to care.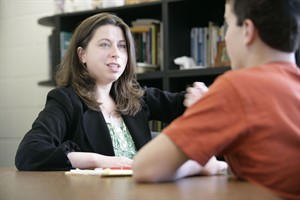 In 2011, PATH was expanded in two phases over two years to nine other school districts. These include the Appleton, Freedom, Hortonville, Kaukauna, Kimberly, Little Chute, Neenah, Seymour, and Shiocton school districts.
The therapy is provided by Masters level, licensed therapists from Catalpa Health and Family Services of Northeast Wisconsin. All therapists have a minimum of three years of clinical experience and expertise in working with children and adolescents.
Why is this important?
According to the 2006 LIFE Study, a community assessment of the Fox Cities, access to mental health services is a critical issue, particularly for area youth. In 2006, approximately 25% of 10th graders experienced depression in the past year and 14% had attempted suicide. More recent LIFE Study data is equally startling:
22% of students reported feeling so sad or hopeless almost every day for two weeks or more in a row that they stopped doing usual activities.

15% reported having seriously considered suicide in the last 12 months.

14% had made a plan for suicide.

12% had attempted suicide within the past 12 months.
What are we doing?
Since the program's inception, PATH has served more than 2,000 students and reported the following results:
67% experienced reduced symptoms

65% experienced increased functioning

76% reported progress toward treatment goals
77% reported feeling better about life
72% reported improved relationships with family and friends
74% reported doing better in school
58% showed improved academic performance

54% showed improved school behaviors

97% would return to therapy if needed
99% felt respected by the therapist and felt the therapist was caring and understanding
Many of the students are from families that are either uninsured or under-insured. Some of the students were on long waiting lists elsewhere in the community. One student had been on a waiting list for a year and a half. The students want to succeed in school and many of the high school students self-refer to the program.
The students experienced barriers to care elsewhere in the community such as: limited financial resources, parent work schedules, lack of reliable transportation, language barriers and lack of parental support.
Based on a cost benefit analysis conducted in the fall of 2012 by the Robert M. La Follette School of Public Affairs at the University of Wisconsin, Madison, for 155 students treated in a single school year the net benefits of PATH totaled $7,472,000 or approximately $49,000 per student. For students, the benefits include avoided medical costs, increased productivity and lifetime earnings, decreased risk of suicide, and increased quality of life. School districts experience decreased truancy and behavioral and counseling expenditures. For the community, there are avoided costs to the criminal justice system. The study was repeated in 2014 and showed similar results. For 183 students, the new benefit was $9,384,000.
How can I get help from United Way's PATH for students?
For more information about PATH, please contact your child's school or call one of the PATH providers:
Family Services of Northeast WI
920-739-4226
Catalpa Health
920-750-7000